Strong, stiff and straight. Ideally suited for houses, commercial buildings, or DIY projects. Produced in Rotorua from environmentally certified plantations grown Radiata Pine, Red Stag Timber's Structural Grade (SG) timber is available in sizes from 70x45 to 290x45.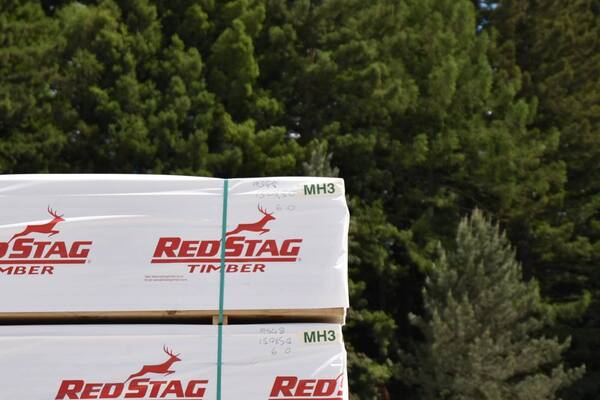 Timber Grades: All Red Stag Timber SG framing timber is manufactured to the New Zealand Mechanical Stress Grading standard to ensure consistent stiffness and strength when building your home. Every piece is measured by a Metriguard stress grader and then a Comact optical grader to ensure only the highest quality timber reaches the building site.
Timber Preservation: All Red Stag Timber SG framing timber is treated to the New Zealand Sawn Timber Preservation standard in H3.2 for exterior construction. Low toxicity preservatives provide the best protection with the lowest environmental impact allowing Red Stag Timber to be safely used in all building projects.
Timber Identification: Each piece is easily identified by the grade and treatment stamp placed along the length of each board. The permanent stamp shows the Red Stag Timber logo, the New Zealand standards for grade and hazard class, and the quality brands of the verifying companies.
Environmental Certification: All Red Stag Timber is produced from environmental grown and harvested plantation Radiata Pine. All Red Stag Timber SG framing timber is Forest Stewardship Council (FSC®) certified to comply with the Green Building Council requirements.  
Safety and Handling: When handling or cutting any timber is it advisable to wear a dust mask, eye protection, and gloves. Please work safely. All timber should be kept dry until used with exposure to the weather minimised. Do not burn preservative treated timber.