Appearance Grade timber is produced for the manufacture of furniture, joinery, fixtures or fittings. Red Stag produces a range of grades depending on the customer's requirements.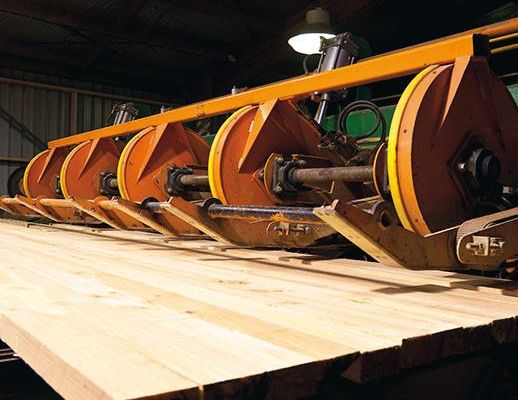 Timber Grades:
"A" Cut-of-Log (ACOL) Grade is cut from the outside of the log and consists of a mix of Number 1/2/3 Cuttings. This grade is used for furniture components that require a good recovery of clear pieces.
Remanufacturing (Reman) Grade is a downfall from our construction grade and is suitable for the remanufacturing purpose of shorter clear components.
Timber Preservation: These products are kiln dried to 14% or less for ACOL grade and 18% or less for Reman and INDPF grades.
Markets: Red Stag Timber supplies manufacturers in New Zealand, Vietnam, China, Malaysia, Indonesia, Thailand, Philippines and USA.
Timber Identification: Each packet is easily identified by the tag on the end of the packet. Kiln dried packets are also wrapped with Red Stag Timber wrap.
Length: One length per packet. Length ranges from 1.8-6.0m with most being supplied in longer lengths such as 4.8/5.4/6.0m. This also aids in the maximisation of 40' container loadings.
Environmental Certification: All Red Stag Timber is produced from environmental grown and harvested plantation Radiata Pine or Douglas-fir.
Safety and Handling: When handling or cutting any timber is it advisable to wear a dust mask, eye protection, and gloves. Please work safely. All timber should be kept dry until used with exposure to the weather minimised.