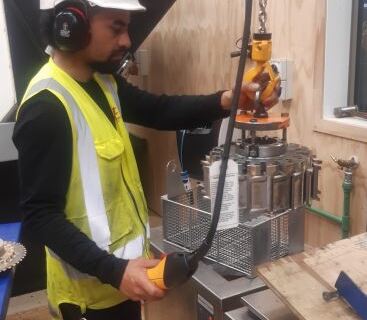 An opportunity has arisen within our Weinig 25R Moulder Planermill operation for a Trainee, who has a keen interest to work in the timber industry.  
Red Stag Timber will sponsor a trade qualification to achieve a L4 National Certificate in Timber Machining, generally taking up to 3-4 years to complete. 
Practical learning on site will involve relevant hands-on work as a paid trainee, mentored by our experienced Red Stag Timber staff.   
The role is a fulltime position, with hours of work being 40hrs/week working Monday to Thursday from 5.00am to 3.40pm, with overtime/maintenance available on a Friday as required, paid at T1.5.  
The preferred candidate will be a hands-on, reliable and physically fit person who will have:
A

minimum

NCEA L2 qualification, including Maths and English.
Excellent communication skills and a willingness to follow instructions.
Confident computer and literacy skills.
Proven attendance and some awareness of workplace safety.
A strong commitment to good timekeeping and a being a team player.
As part of the recruitment process, shortlisted candidates will undergo mechanical aptitude and numeracy testing, to support compatibility with the industry qualification requirements. 

Full pre-employment medical examination and drug screening applies.
A pre-employment Medical & Drug Screening applies for all roles.
An application form is available here - Red Stag Timber Application Form  or by emailing Kelly Robinson, HR Advisor on recruitment@redstagtimber.co.nz or phone (07) 349-5831.