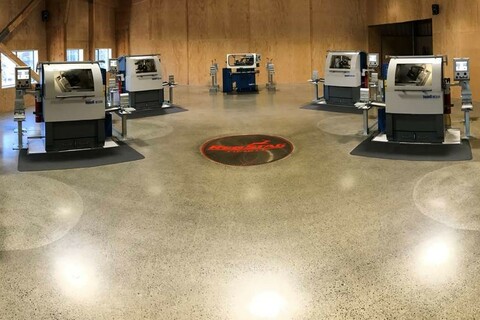 Located 5 minutes south of Rotorua CBD, Red Stag Timber is an industry leader when it comes to producing quality timber products.  With leading edge technology, the Company operates New Zealand's largest sawmill, and is a well-established and successful business. 
An opportunity has arisen for a trainee Sawdoctor to join our team.  We are looking for a self-motivated person to become a L4 trade qualified Sawdoctor completed under an apprenticeship programme, whilst working in paid employment. 
Take a look at our team - https://www.youtube.com/watch?v=bZEfItz9fFE
This is a fulltime nightshift position, with hours of work rostered between 6.00pm – 6.00am, Monday to Thursday. Applicable nightshift allowance is paid in addition to base hourly rate also an overtime rate of time and a half applies for all hours worked over 40 hours per week.    
Ideal applicants will:
Have achieved a minimum L2 NCEA Math, English, Science and generally be mechanically minded.
Provide verified attendance records from your school or past employer, to confirm reliability.
Have excellent communication skills and physical fitness.
Be a team player and a fast learner.
Be energetic with a 'can-do' attitude – strive for perfection!
Reliable, physically fit team players with a "safety first" attitude are sought to join the Red Stag team.
As part of the trainee recruitment process, shortlisted candidates will undergo a short mechanical & mathematical aptitude test at their interview. 
A pre-employment drug test and medical also applies.
Apply online via the following link - Red Stag Timber Application Form 
All application forms to be received by 8th November 2021.
For all enquiries contact Kelly Robinson, HR Advisor Ph. (07) 349 5831 or email recruitment@redstagtimber.co.nz